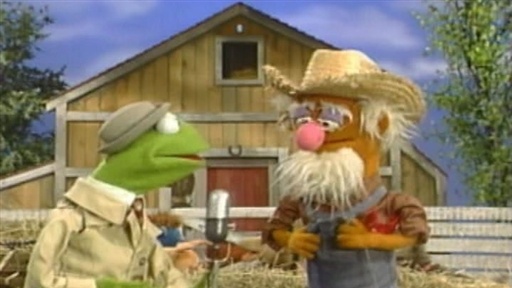 No. Kermit does not work here.
Now that the Canadian election is done, our bosses are back to work, which unfortunately that means WE must go back to work. We were unfortunately not able to convince the Ministers that finishing this 250,000 piece puzzle was vital to our National Long John Strategy. Instead, we are under orders to see what Canadians think about the weather, and report that information back to Canadians. Make sense? No? Of course not. This is the Government.
So what we are going to do is conduct a series of interviews with Canadians from non-Edmonton parts of Canada (if there is such a thing). We want to know what the Weather is like where YOU live! What can people expect if they come for a visit? At what temperature do YOU wear your Long Johns? Whats the craziest weather YOU've ever seen? That sort of thing. Heck we may even interview someone from Edmonton too, just for kicks!
We've already got some interview requests pending, but if you are interested in wasting a couple minutes of your work day, and are from a hilariously named town, hit us up on twitter or that 'Book of Faces' thing! We'll start posting the interviews on this blog in a couple weeks!
Thanks and happy hockey playoffs,
The Long John Index Service